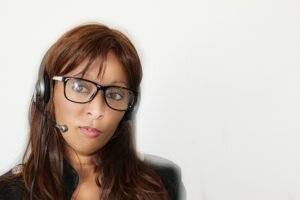 Starting, growing and expanding a business pose many challenges. For most women entrepreneurs, it's crucial to watch out for potential funding opportunities. However, business grants for women are readily available from various private organizations and federal agencies including the U.S. Small Business Administration (SBA's) Office of Women 's Business Ownership, the U.S. Department of Housing and Urban Development (HUD's) Small and Disadvantaged Business Utilization, and National Women's Business Council.These organizations and agencies all work to boost small business ownership, particularly the development of women- and minority-owned businesses.
Applying for women's business grants
The grant application process can be intimidating because of specific requirements needing clear and concise written grant proposals. If you're seeking urgent funding, learning how to draft a detailed grant application will enable you to successfully secure the financial assistance that your business needs.
The first thing you need to do is research. Identify what your business requires and see if they fit the current grant opportunities you have researched. If you're unsure where to seek these grant opportunities, you can look into Grants.gov for federal grants or SRAInternational.com for private grants.
When you have determined the right business grants for you, consider the eligibility criteria carefully and address whether your personal and business profile adhere to the grant solicitation's requirements. Produce a contact list for all of your researched grant opportunities. Note down the contact details for each organization. If you consider yourself as a minority woman, you can just as qualify for business grants that's also geared for minority business owners.
Once you have scaled down the grant possibilities that apply to your business condition, you still need to research the grantmakers. Being in the know about a specific grantmaking body can enable you to tailor your grant proposal to meet the requirements or goals of the grantmaker.
Some grants seek to empower female business ownership and economic development, while others aim to help advance organizations or companies that offer social benefits to women in communities.
If possible, reach out to each grantmaking organization personally. This way, you can access the best information and review specific goals and current opportunities of an organization.  When discussing your proposals, you must also inquire about grant proposal preferences and formatting. Make sure to jot down the contact details of anyone from an organization who gives you pertinent grant information or assistance.
Writing a grant application
When you have completed your research, the time is ripe to create a grant application. Grant applications start off with your business profile consisting of your business goals and objectives. Present a clear and accurate assessment of your business needs by writing an introductory cover letter or a summary. Also outline your business model that incorporates your products, services and budget.
Describe how the grants will impact the development of your business and how you will use the funds to project financial targets. Plus, add professional biographies of you, your business, and your management team (if you have one).
Finally, it's best to observe all deadlines and submission requirements when filing a grant application.  There are often new grant opportunities available so be aware of these financial resources geared for women-owned businesses. Once you have learned the process of applying, you can efficiently draft comprehensive grant proposals and get your request approved successfully.